Selection Committee
THE SELECTION PROCESS
All submissions for the Make it Circular Challenge will be processed and reviewed after the closure of the open call. And we are not doing this alone! We've asked experts from all over the world to join us! Designers, creatives, circularity experts and social entrepreneurship experts are contributing with feedback. The selection committees have the difficult task in narrowing all submissions down to the final list of nominees. See who is part of the selection committee below.
Mayya Saliba is a Belgian-Lebanese scientific researcher and circular design expert. As a Strategist at Circle Economy, she leads the programmatic research strategy, and is responsible for multi-stakeholder projects with both the public and private sectors, providing her expertise in environmental sciences, governance, and circular design. Mayya is also a founder of her own award-winning design-led circular economy practice and has worked on commissions for clients such as the Victoria & Albert Museum in London. She has led research most notably on marine litter due to the transportation of consumer goods, and on the sharing economy as a solution to product under-utilisation.
Finn Harries is an environmental designer and a documentary filmmaker. His work focuses on design, ecology and climate change. He is the co-founder of Earthrise Studio – a media company dedicated to communicating the climate crisis. Finn studied at Cambridge University, the Architectural Association and Parsons School of Design. Finn is also the founder of Frayn Studio – an experimental design and research studio. He has given talks at both TEDx and the United Nation on the urgency for action on climate change and biodiversity loss.
Eva Kimani is the lead project manager in a Circular Economy Innovation Project in Mombasa, Kenya working with youth, corporates, government, and non-profit institutions. She focuses on providing advisory services through SME support, skill development, partnership engagement, and technology towards responsible consumption. Eva has over a decade experience managing and executing a wide variety of international development projects on Innovation in Food and Nutrition, Education (TVET) in Kenya and Ghana, Security and Law, and Agri-business. 
Enrique Norten is the Founder and Director of TEN Arquitectos in Mexico City, New York and Miami. In 1986 he founded TEN Arquitectos (Taller de Enrique Norten), initiating a commitment to the creation and research of urbanism, architecture and design with offices in Mexico City, New York and Miami. Enrique Norten has been internationally recognized for his extensive career; he received the first National Architecture Award PPG Comex in 2021; in 2018 he received the Fine Arts Medal of the Ministry of Culture; in 2014 the "Trayectorias" Award by the College of Architects of Mexico City, among other distinctions.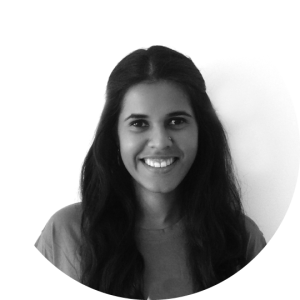 Sobia Rafiq is an Urban Development Professional with over 10 years of work experience. She co-founded Sensing Local, a Bengaluru-based Urban Living Lab that applies an evidence-based systems approach to urban planning through participatory planning and design. As an Urban Planner, she has anchored several innovative projects with respect to Sustainable Mobility, Waste Management, Public Space Design, Water Management, and Governance. She has a holistic understanding of how Indian cities work and is an active advocate for building inclusive and sustainable cities.
Basil Muga Angaga is a Circular Economy and Sustainability practitioner with experience working with the resource agenda within the local governments, research, SMEs and international development organisations supporting the green transition in the global South. He is the Chief Sustainability Officer at the County Government of Mombasa, Kenya and a member of the International Society of Sustainability Professionals. He is also the co-founder of the Governor's Young Leaders Program, which empowers young people to combat climate change in Kenya.
Barbara Vos (she/her/hers) works as a freelance impact strategist, researcher and program manager. She worked for several years as a program maker with sustainability as expertise for Pakhuis de Zwijger and as head of program for BlueCity, an incubator for circular entrepreneurs. Barbara's expertise is setting up collaborations with a mission on making the different global challenges we're facing not only visible, but more actionable on how to tackle them. She believes in transparency and system change by developing engaged, intersectional programmes with a focus on climate justice. When it comes to a circular economy, she believes in degrowth and prevention.
Vincent Ogaya is a communication, learning and reporting officer at Kenya Climate Innovation Center. In his role Vincent supports the delivery of research, policy, knowledge management, and  reporting. He integrates communication, research, knowledge management and advocacy tools by analyzing priority issues, including sector constraints across KCIC's five thematic sectors of agribusiness, renewable energy, water management, commercial forestry and waste management. Guided by the UN Sustainable Development Goals, Vincent seeks to enhance understanding of the impact programmes have on livelihoods and the planet, as a way of guiding programme management, strategy and learning.

Gülin Ölçer is the Head of Sustainability at ATÖLYE where she focuses on solving challenges through the lenses of systems thinking and multi-stakeholder engagement. Working with a multi-disciplinary team and kyu collective partnerships, Gülin has led projects ranging from designing the business model and go-to-market strategy of a new subscription platform to setting strategic foundations of a nation's government services platform. Before ATÖLYE, Gülin founded ZERO, Turkey's first circular design studio, which focused on accelerating the adoption of circular design practices. She has previously spoken about systemic change and emerging solutions for climate action on global platforms like the Harvard Business Review Sustainability Summit, Business of Purpose and Dubai Design Week.

Dr. Leyla Acaroglu is an internationally-known sustainability provocateur, sociologist, and award-winning designer focused on systems thinking, sustainability sciences, and creative change-making. She was named Champion of the Earth by the United Nations, and Change-Maker by Linkedin and is also a mainstage TED speaker who leads presentations with leaders around the world on activating positive change for a sustainable, circular and regenerative future. As a serial social entrepreneur, she founded The UnSchool, an experimental knowledge lab for adults, developed the Disruptive Design Method and is CEO of the creative agency, Disrupt Design.
Cleo de Brabander devotes her energy to making people re-value the things we use and consume in daily life through design. After working at Studio Droog on a series of collaborations including the Van Gogh Museum and the Rijksmuseum, she founded her own design studio in 2014 to focus on the design aspects of a circular economy. Cleo has developed products, spaces, and experiences for clients like Royal Asscher, The Dutch central bank, NIKE, IDEO, and the European Space Authorities that are sustainable and inclusive. She is also the founder of the Designing Perspectives Foundation which initiates social design projects such as 100 Opheto and Farm to Crafts. 
Christopher Subano is a certified circular economy specialist with experience in developing circular economy enterprises, offering business development services and advocating for effective environmental social governance and adoption of policies within the Kenyan Government. Christopher, currently works with Village enterprise organisation as a business mentor, he is also a consultant with Green inclusive business social enterprise company and cofounder of African empowerment solutions a community based organization that champions circular businesses. Christopher's ambition is to grow circular economy ventures and contribute to climate action, responsible consumption and production.
Joab Jiménez has helped more than 500 creative crowdfunding projects and has promoted 300 creative and social enterprises with the purpose of turning them into positive impact projects; he has been a mentor in projects such as Emprende con Inclusión of META, Creative Bootcamp of the British Council, and #NoWasteChallenge of What Design Can Do Mexico and VC4A. In 2021 he was invited to UNESCO's Creative Economy Digital Week. In 2021 he co-founded Chingos de Impacto to contribute to financial and non-financial impact investment with the purpose of building a society where impact is part of everyone's daily life.
Mario Romero is the managing director of the Impact Hub in Mexico City. He has extensive experience in business management, entrepreneurship, and social impact, and regularly advises companies on projects related to innovation and global trends. He has worked and collaborated with several of the 500 most important companies in Mexico. Before joining Impact Hub in Mexico City, he served as director of business development for Startup Mexico. He also led the efforts of the SUM Foundation to promote the culture of entrepreneurship and innovation. In 2017 he was recognized by Ashoka and American Express as one of the world's 100 emerging social innovators.
Joe Iles is the Circular Design Programme Lead at Ellen MacArthur Foundation. His role is to inspire and empower the world's designers to create products, services, and systems for the circular economy. Part of the team since 2011, Joe has helped shape the circular economy narrative, crafting stories and messages to reach new audiences and improve understanding. Joe writes and presents on the topic, exploring unique angles and aspects of the circular economy, and is frequently involved in the Foundation's events, including the Circular Economy Show, Summit, and formerly the Disruptive Innovation Festival.
Manon Klein is the Innovation & Acceleration Lead at Impact Hub Amsterdam. She leads the development, implementation, and facilitation of innovation & acceleration programs and has a deep understanding of impact investing, startups, impact entrepreneurship, and strategy.  For the past 15 years, Manon has contributed to the development of a sustainable economy by supporting innovative entrepreneurial solutions to global challenges: impact entrepreneurship. She has helped build new business models, partnerships, and networks of impact investors and entrepreneurs. On the selection committee, Manon looks for potential in both business and social impact.
Jose de la O is trained as an industrial designer and has a Master's in Conceptual Design from Design Academy Eindhoven. He is the creative force behind delaO design studio. The studio has an epistemological approach to design in which it studies its role in society and visualizes the future possibilities of how technology could impact society. As regional director of the School of Architecture, Art, and Design of the Instituto Tecnológico de Monterrey in Mexico City, de la O constantly contributes to the dissemination of knowledge and design literacy. In 2022 he was awarded Designer of the Year by the Mexican Design Fair and Rimowa.
Ghalia Elsrakbi is a design professional and researcher. She co-founded Foundland Collective, an art and design research practice between Cairo and Amsterdam. Ghalia is also co-founder and the Artistic Director of Cairotronica, an Electronic and New Media arts festival in Cairo. Ghalia's projects explore under-represented political and historical narratives by working with archives via art, design, writing, educational formats, video making, and storytelling. Her work aims to critically reflect upon what it means to produce politically engaged work from the position of non-Western artists working between Europe and the Middle East.
Adebayo Oke-Lawal is the founder, creative director and chief executive of Orange Culture, a brand that challenges traditional notions of gendered fashion. By blending Nigerian and other African references with universal streetwear silhouettes in unexpected fabric choices, he produces menswear and womenswear collections which blur the boundaries across both culture and gender. He was first catapulted onto the international stage in 2014 when the brand was selected as a semi-finalist for the LVMH Prize. After attracting the attention of leading fashion editors and stylists, he secured prominent stockists including Browns, Farfetch, Temple Muse, The Folklore and Merchants on Long.
Bas Raijmakers is the creative director and owner of STBY London and Amsterdam, an Anglo Dutch design research studio that specialises in explorative, foundational research for wicked problems. As STBY's Creative Director, Bas always seeks to create compelling, highly visual narratives to support empathic understandings and conversations. He thrives in networks, and finds energy in making and fostering connections with people across the globe. With a background in social sciences and design, Bas has built a practice and studio of 10 people that extends into a network of similar studios around the world in 23 countries, the Reach Network.
Lori Goff founded Outlander Materials to address plastic waste and strive for a more sustainable world. She studied biotechnology in the U.S., and advised circular startups on their scientific process. While brewing beer at home she hit upon the idea of UnPlastic, and since then has been on a quest to create better alternatives to single-use plastics. UnPlastic is a functional, compostable and non-plastic alternative that releases no toxins. It is circular, made from food industry sources by-products, and beer waste, and will never break down into micro- or nano plastics.
Minnie Moll  joined the Design Council as Chief Executive in March 2021 and introduced the new Design for Planet mission to help address the climate crisis. Minnie started her career in brand marketing, design and innovation., including global innovation company ?What If! She then led retail businesses as Chief Executive of Jarrold Retail in Norwich, and Joint Chief Executive of the East of England Co-op. During this time Minnie was HRH Prince Charles' Ambassador for Responsible Business in the East of England. Minnie was voted Vistage Business Leader of the Year in 2020 and listed in 2018 as one of the 100 Most Inspirational Women in Suffolk and Norfolk. She is a qualified Transformational Coach with a focus on supporting women in business.
Dr. Eduardo Noboa is part of the BMW Foundation team as Sustainability Strategic Advisor leading the design of the Climate program and in charge of the knowledge production of the RISE Cities program. Previously, he has performed functions such as Undersecretary of State of Climate Change in Ecuador, Renewable Energy and Environment Coordinator at the Latin American Energy Organization (OLADE) and Expert Member of the Technology Executive Committee at the United Nations Framework Convention on Climate Change (UNFCCC). Over the last ten years, he has collaborated with public and private sector entities, academia and civil society on how to articulate multi-sectoral networks for supporting territorial planning processes towards sustainability transformation.
Lucy von Sturmer is the Founder of award-winning impact communications agency The Humblebrag, and Chairwoman of global non-profit network Creatives for Climate. Recognized by The University of Auckland as a '40 Under 40′ change-maker and featured in Forbes as creative leader to watch, Lucy is a leading climate communications expert and business activist with 10+ years experience building movements and leading global brands to drive positive impact at scale. She is also a Guest Lecturer at Erasmus University Rotterdam and The Amsterdam Fashion Institute as well as Co-Host of The 'How to Net Zero' Podcast produced by global impact verification organization SustainCERT.
Prof. Tapan K Chakravarty is a practising architect, urban designer and educator with an experience of over 30 years. He is currently, visiting professor at Pearl Academy in New Delhi. Professionally engaged, since 1984, with a number of established Architecture & Urban Design firms in Delhi and organisations like UNDP and INTACH; he also ran his own design practice till recently and worked on several interesting and unusual design projects. He has been academically engaged, with several well known Institutes of Architecture & Design in Delhi-NCR.
Bregtje van den Berg is Lead Link New Product Development at SECRID, a Dutch wallet brand. Through a variety of projects at a design agency as well as at SECRID she has experience in bringing initial ideas towards feasible products, considering a broad range of aspects concerning new product development. As SECRID is producing in The Netherlands she cooperated with a variety of local suppliers over the years. Right now, she's focusing on building the NPD-team at SECRID for future innovations. She studied Industrial Design Engineering at Delft University of Technology with a master's in integrated Product Design.
Robin Foolen is Sustainability Lead at SECRID. He has more than 25 years of experience in Industrial Design and production. The past 10 years he has dedicated his time and energy to grow a local, sustainable and equal value chain in the Netherlands to cope with the growth of SECRID worldwide. By combining knowledge about sustainability, product design, materials and production his target is to create awareness and concrete actions to create sustainable solutions with the industry. 
Shem Munyao has worked in several areas and diversified his skills to specialise in, Project management, Program Design, Research, Program Monitoring and Evaluation of Startups in the African Eco-system. Shem has experience designing and executing innovation programs and is currently running his Third complete start-up training program. Currently, he provides program strategy and management in innovative organisations such as the Circular Innovation Hub, where he works in the role of Project Officer designing programs, and operations and running projects at the hub. 

Iris Ruisch became Creative Director of Amsterdam Fashion Week in 2015, creating a high-end fashion event that gained respect from both professionals and press. After that she co-founded the M-ODE Foundation in 2018, and became general director. M-ODE is also co-founder of Taskforce Fashion, together with partners State of Fashion and Fashionclash they represent The Netherlands in the European Fashion Alliance since 2022. Since January '22, she holds the position of Head of Program for State of Fashion , amongst her role as Advisory Committee Internationalisation at Creative Industries Fund and Chair Cat. Fashion at the Dutch Fashion Awards.
Daniel Pan has a degree in Product Design from the Federal University of Rio de Janeiro (UFRJ) and a specialisation in Environment and Sustainability from FGV School. He has more than 20 years of professional experience in principal design agencies from Rio de Janeiro, currently being an innovation coordinator at Casa Firjan Innovation Lab,  where, through design thinking, he associates projects, tools, research methodologies, and co-creation workshops in circular design, branding, and communication.Since 2018, as a CIRCO Trainer, he has promoted Circular Design through talks, classes, and consultancy for more than 70 companies and social impact projects.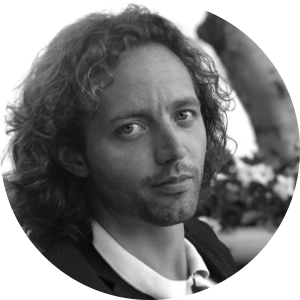 Ilias Halbgewachs is a Distribution and Communications Lead at SECRID. In his role he is responsible for developing the SECRID brand commercially. Over the past 7 years, he has helped bring SECRID from start-up to a global market leader. With a background in history and economics, he has a broad perspective on the role business, and in particular the creative industry, plays in large societal development. He's driven by the unique potential of business to contribute to a better world.
Ms Renee Neblett is an accomplished visual artist, former Bunting Fellow at Radcliffe College, Harvard University, and a Visiting Scholar at the Graduate School of Education, Harvard University. She is the Founding Director of the Kokrobitey Institute in Ghana. Since 1992 she has focused on establishing the Kokrobitey Institute; a growing, globally recognized, intercultural learning space in Ghana dedicated to understanding the intelligence of Ghanaian traditional knowledge systems as they relate to education, environmental sustainability, resourceful design, and social entrepreneurship.
Teppei Fujiwara is the founding architect of FUJIWALABO. The office is currently working on a variety of projects throughout Japan, with a particular focus on an architecture open to community and the environment. Alongside his practice, he continues to operate within and between the worlds of contemporary art, sculpture, performing arts, urban planning, industry and education. In a way, this is with the intention of forming a new practice of town planning, motivated by how we can build environments for our times.
Swati Soharia runs a sustainable lifestyle label called 'Katran'. Where she works on upcycling textile discards from the fashion industry to make functional products. Swati also trains and employs women from low income communities in India to up-cycle textile waste into functional accessories and clothing. Katran collaborates with NGOs which aim at providing basic tailoring skills to women. So far they have a team of about 100 women connected in various communities. They have successfully upcycled nearly 8 tons of fabric waste in less than 4 years.
Enock Abira Okoth is a packaging professional, with experience in manufacturing, processing, and training. He is interested in the development of packaging knowledge. He has a Master of Business Administration (MBA) in Operations management and a Bachelor in  Chemistry and Biological sciences from University Of Nairobi. Enock also has a diploma in Packaging Technology (IPSA) from the  Institute of Packaging of South Africa and a certificate in Packaging (IIP) from India. He is also a board member of the Institute Of Packaging Professionals (IOPP) in Kenya.
Tejas Sidnal is the founder of Carbon Tile, the world's first tile made from upcycled carbon, fusing low-tech crafts with modern technology. The process begins at a pyrolysis plant, where carbon waste is collected, then mixed with binders and natural materials. Skilled ceramic workers then cut and fill the composite into unique designs. The whole process consumes less energy than making conventional tiles, while also diverting carbon from incineration. And by returning this material to the building and construction industry — the world's largest consumer of raw materials — Carbon Tile fosters a much-needed shift towards the circular economy.
Sharla Halvorson is Head of Sustainability at Ingka Centres, where she leads a committed and passionate team of individuals based in 7 different countries enabling sustainable living and sustainability in commercial real estate. Previous to moving into her current role she also worked within the wider IKEA and Ingka Group in sustainability roles. Originally from the US, she has worked extensively in Europe, Africa and the Middle East and has worked with a number of major corporations on sustainability & corporate social responsibility. She holds an MSc in Sustainable Development & MBA in International Strategy from HEC Paris, as well as a Certificate in Sustainable Business from Cambridge.
Catherine Masolia is a versatile entrepreneur interested in fintech, circularity and sustainability. She leads the Circular Innovation Hub(CIH) team and is the Chief Operations Officer at WEEE Centre. She is certified by SEED as a BDS trainer to growth-stage companies, helping them adopt circular business practices. CIH intends to be a one-stop shop for circular economy excellence in Africa, inspiring and enabling the transition to a sustainable world. She has previously worked as an accountant in AWF, in audit at PwC Rwanda, ALU and the Room as a coach and Duhqa, a tech and logistics startup, as vice president of operations. She is passionate about supporting entrepreneurs and raising awareness of and encouraging the adoption of circular economy principles.
Dr. José Bernardo Rosas Fernández is currently Deputy Secretary of Development and Technological Innovation of the Secretary of Education, Science, Technology and Innovation of Mexico City. He is currently in charge of identifying technological innovation projects to solve problems in Mexico City. Currently, more than 80 projects have been given grants in his area covering strategic and priority topics of the city such as earthquake technologies, sustainable electric mobility, information technologies, clean energy and the environment, circular economy and applied nanotechnology, among others. He is helping with his team to articulate an innovation ecosystem between Universities, Research Centers, Industry and Technology-Based Companies, as well as promoting spaces for open innovation, both virtual and physical.
Franck Kuiper is the strategic policy advisor of the province of North Holland in the Netherlands. Biologist and environmentalist with decades of experience in nature and environmental policy and activities, from local to international cooperation. He likes to inspire people with the message that we just can make the change towards a sustainable future if we dare to think differently, and we can because so many already do it. Frank is passionate about showing how change is made in policy. He does that by giving lectures for professionals, students, and locals.